"Cookit" App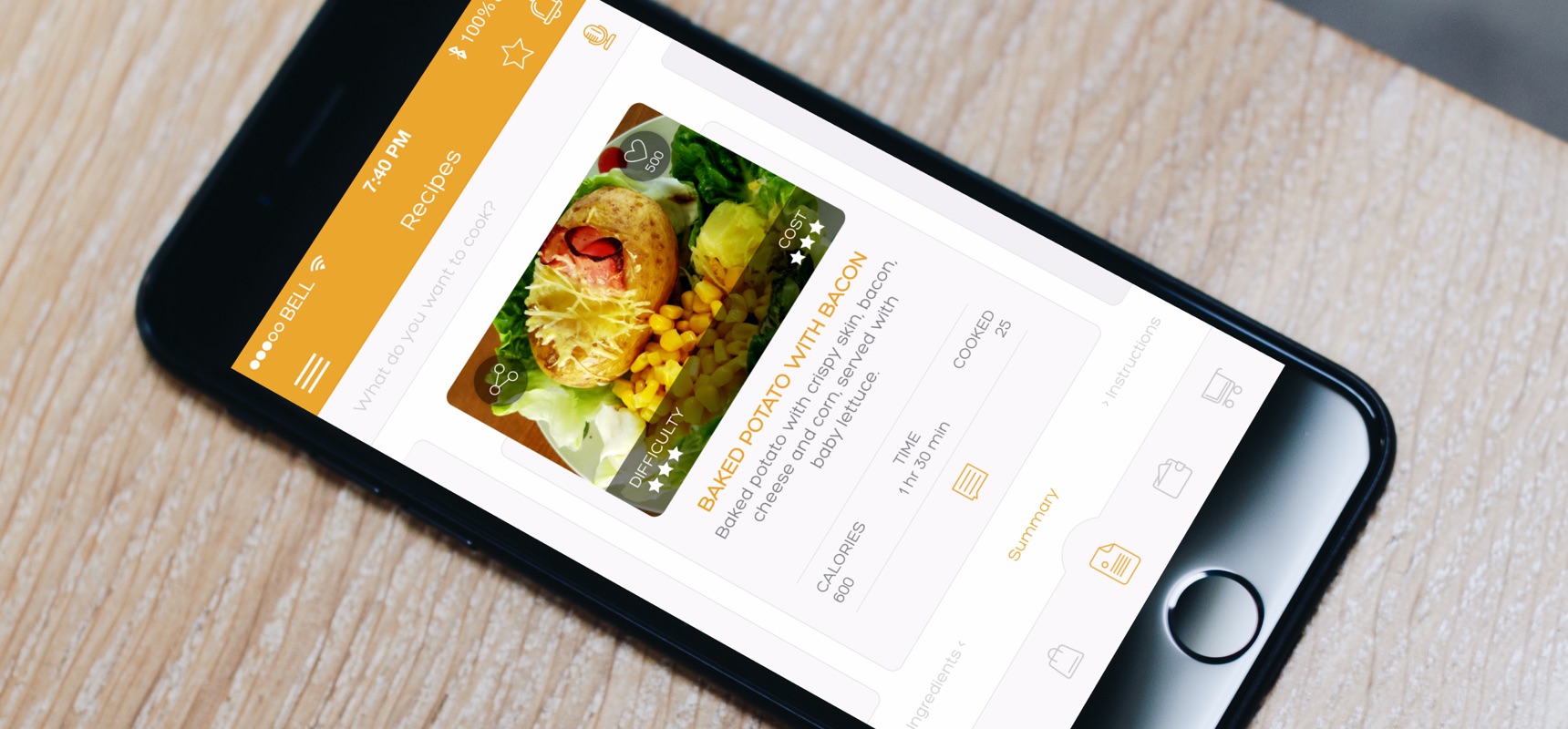 The design challenge
As part of my course for the Master of Design degree, the challenge that I took up was to encourage students to cook for, or learn how to cook for themselves, creating a healthier, richer lifestyle.
This challenge arose from several points found from research:
There currently lies a problem of poor cooking skills amongst students
There are gaps and areas of opportunity
Initial research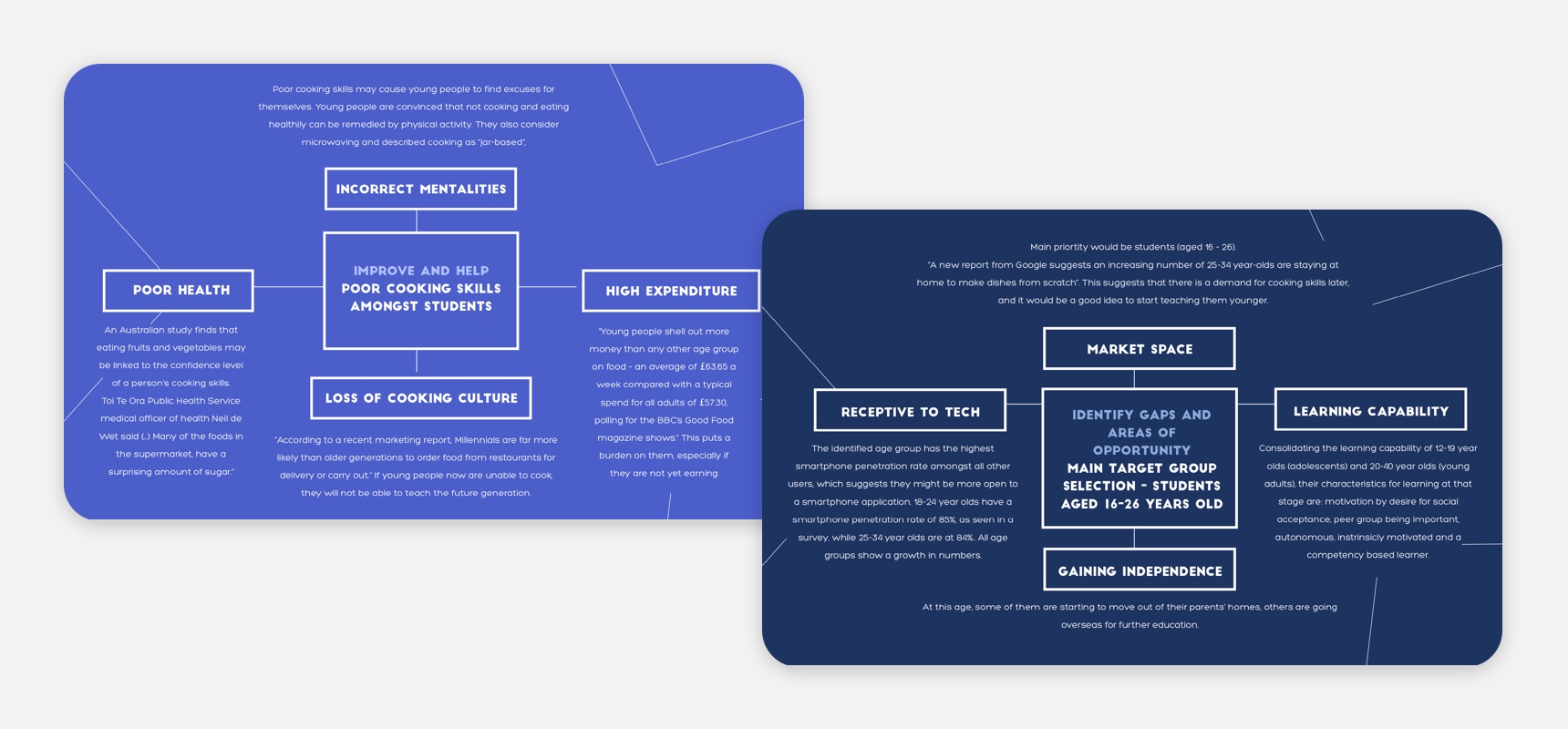 Research methodology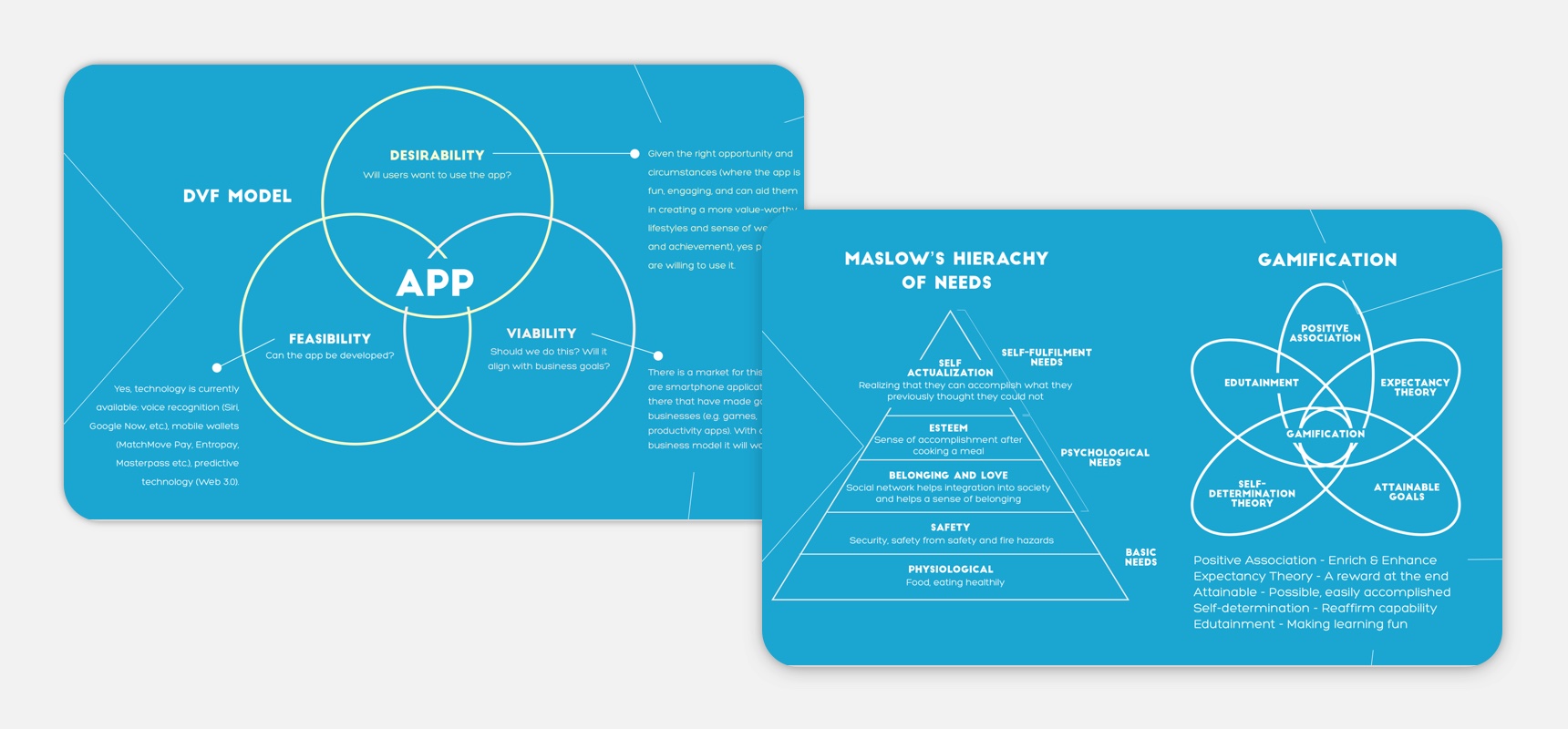 Theoretical validation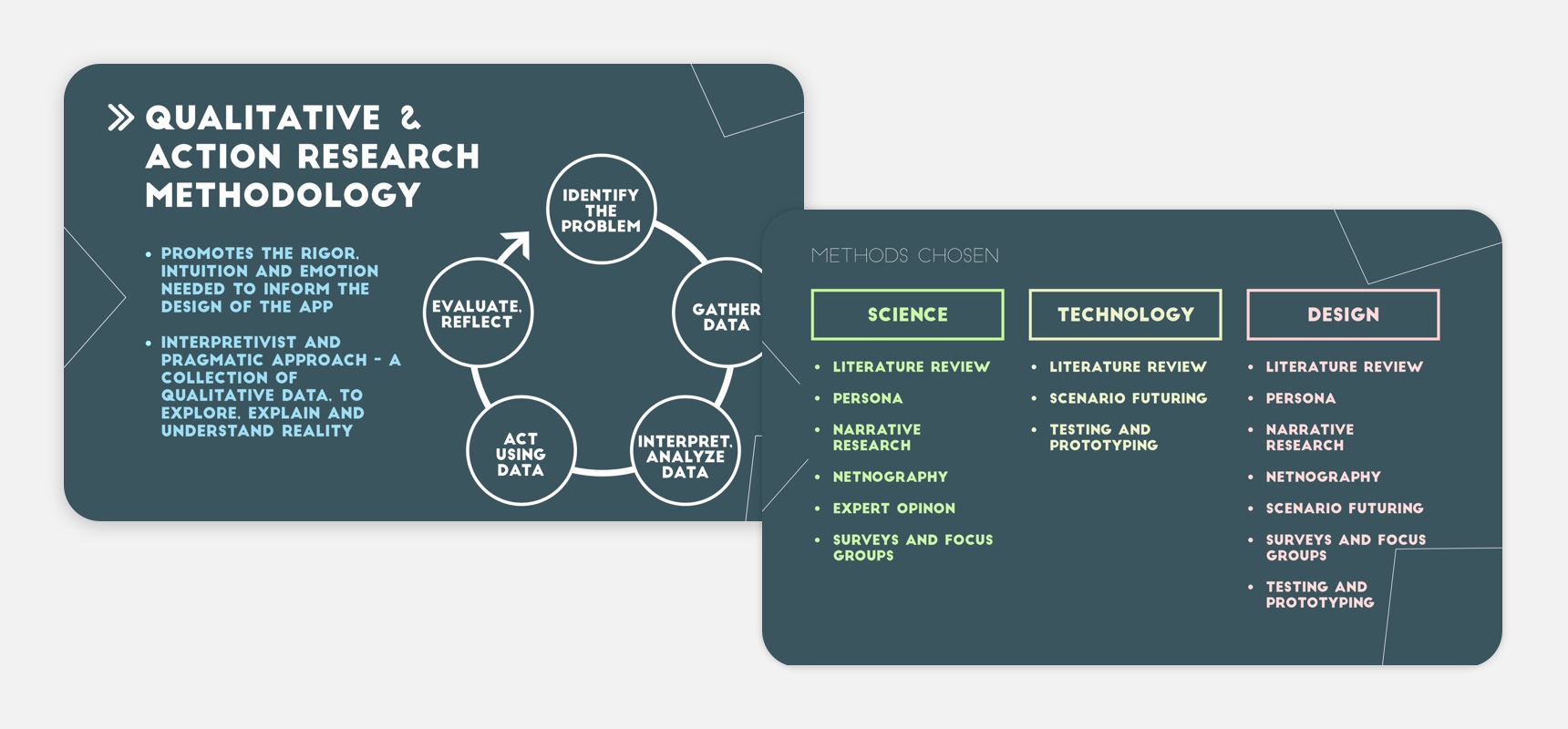 Proposed solution
I looked to enable a holistic experience regarding cooking that would be fun, rewarding, and meaningful by creating an application with a thoughtful set of features to service that purpose, such as grocery budgeting.
Online shopping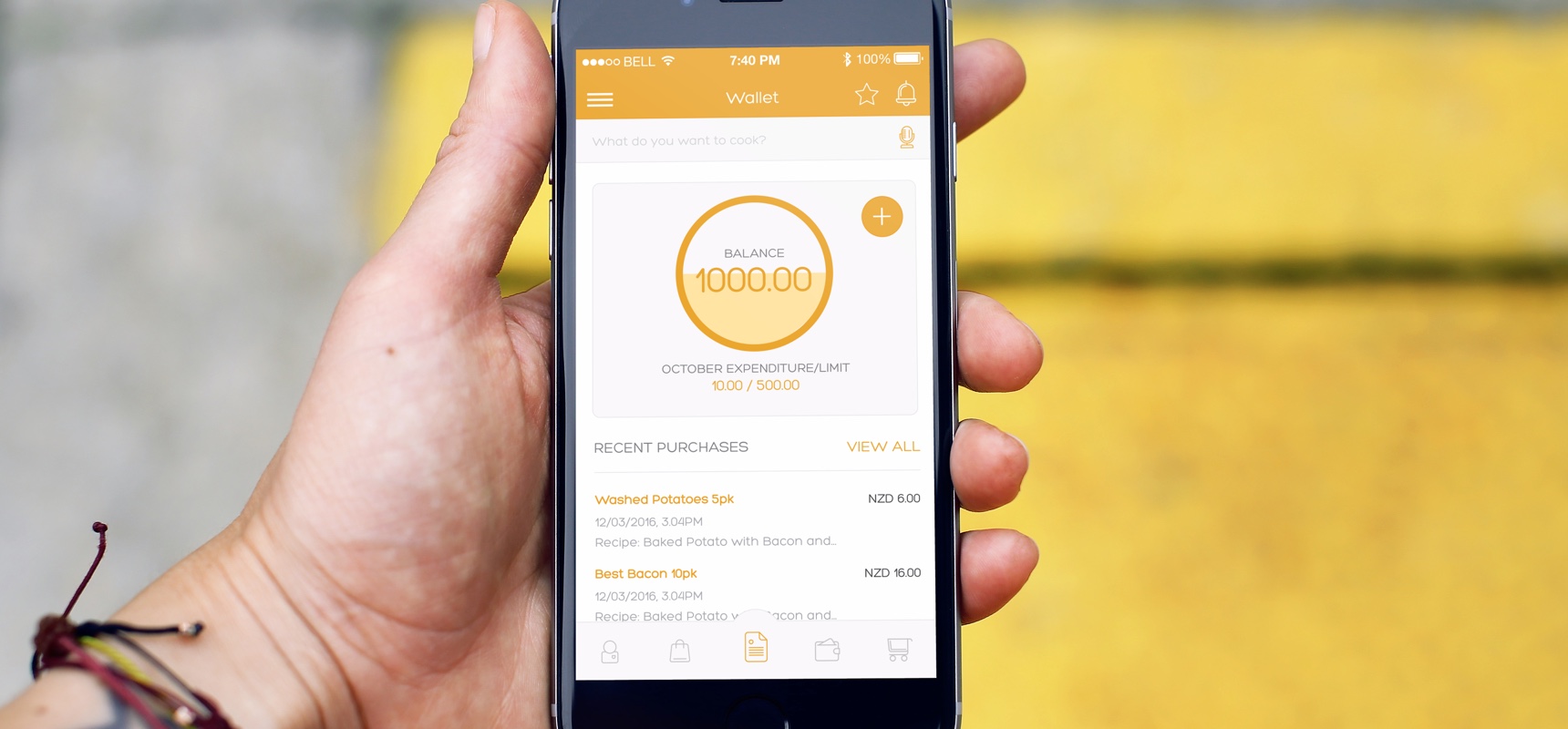 Social integration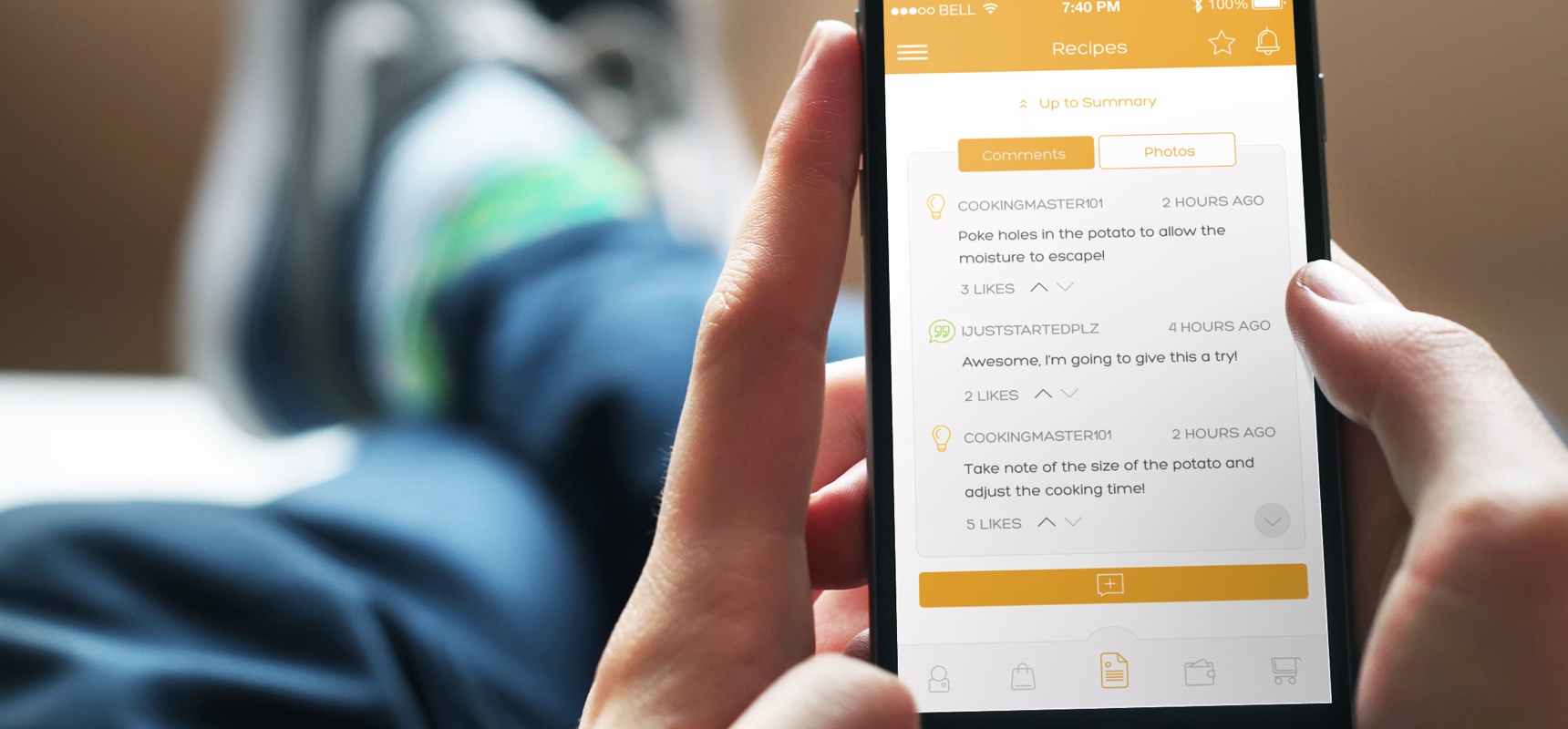 Personalized activity profile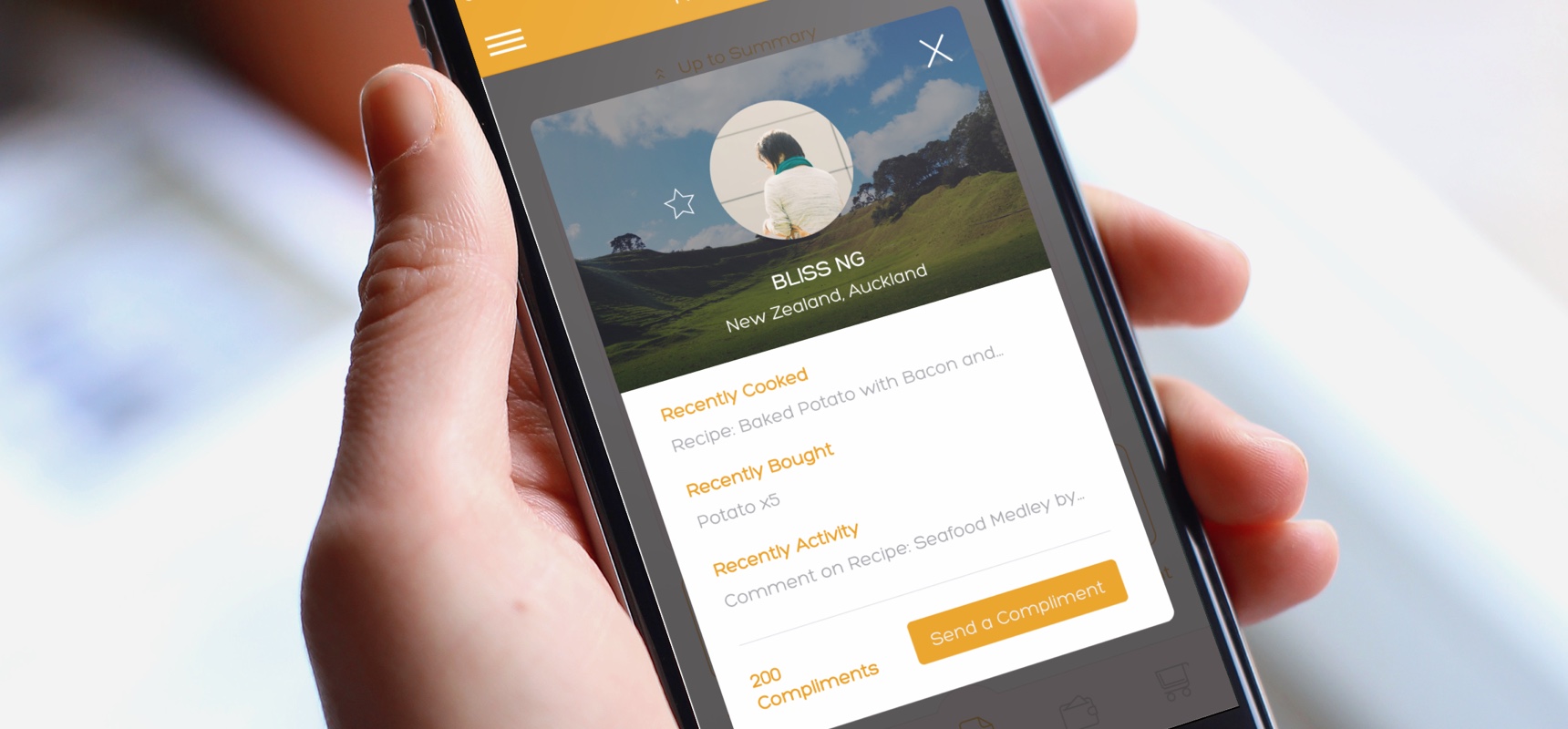 Wireframes
Online shopping, instructions and homepage.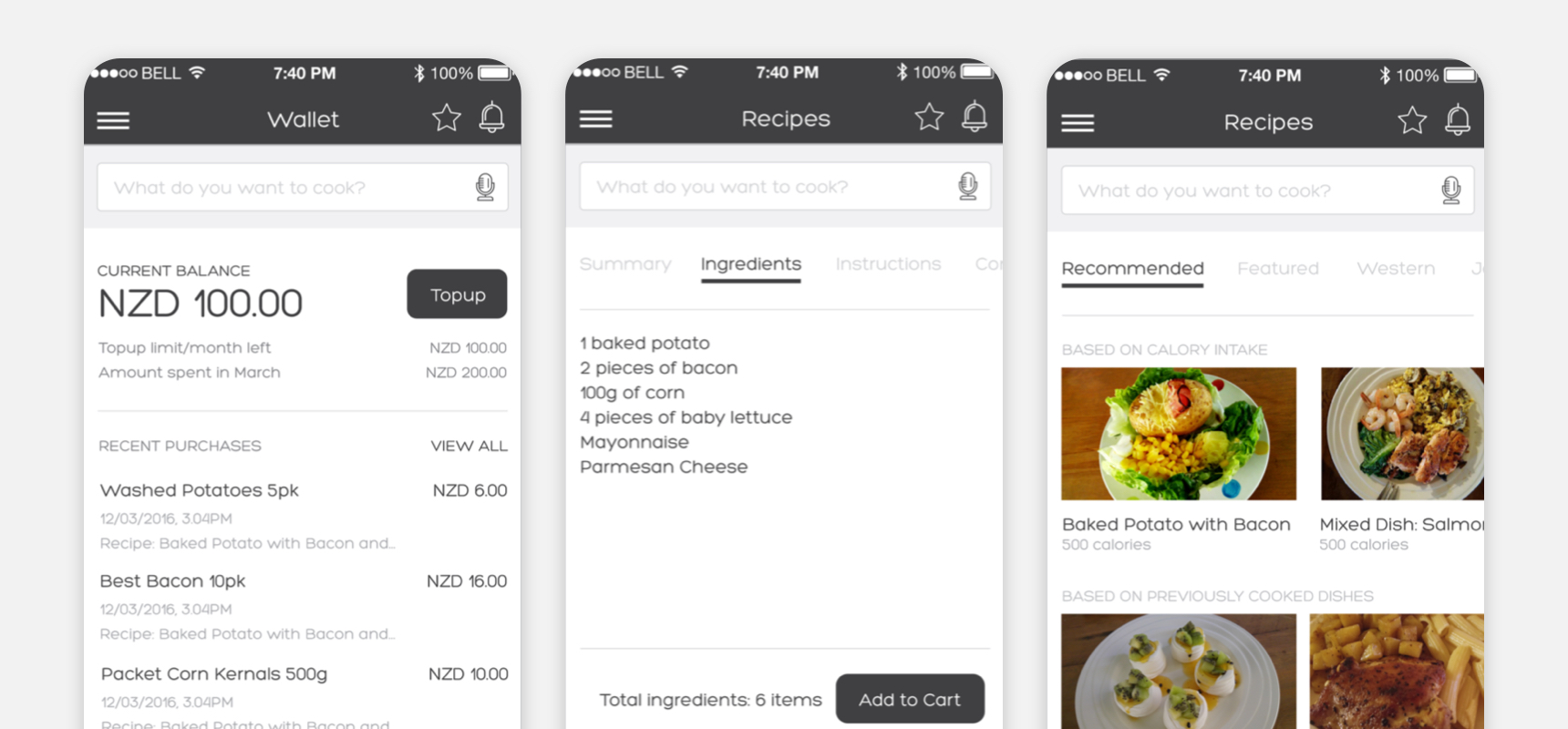 Menu, settings and profile